Life is certainly messy at the moment but God is still with us at home and we can still worship him, learn more about him, pray and have fun with our families at the same time.
We hope that by following these messy church ideas you will still feel part of the messy church family and you will be reassured of God's presence with you and your family.
We have several craft ideas for you to do at home. You can choose which ones to do or do them all … its up to you.
Cooking resurrection rolls
Easter Treasure hunt: You should have 10 decorated easter eggs prepared from earlier in the week. Attach the clues below to the back of your eggs. Hide them round your home and garden. When you're ready hand out the Easter treasure hunt sheet ready to filled in the answers
Lego Challenge: using your lego can you recreate a scene from the Easter Story? Palm sunday? The last supper? Good Friday? The resurrection? Upload them onto our messy church facebook page so we can all enjoy them.
Magic reveal pictures: You will need: kitchen roll, felt tip pens, scissors and a container with some water. Check out the video below it has all the instructions. What pictures will you draw that helps you think about celebrating Easter…. a tomb with an angel? an egg all beautifully decorated? I'm sure you'll have lots of ideas.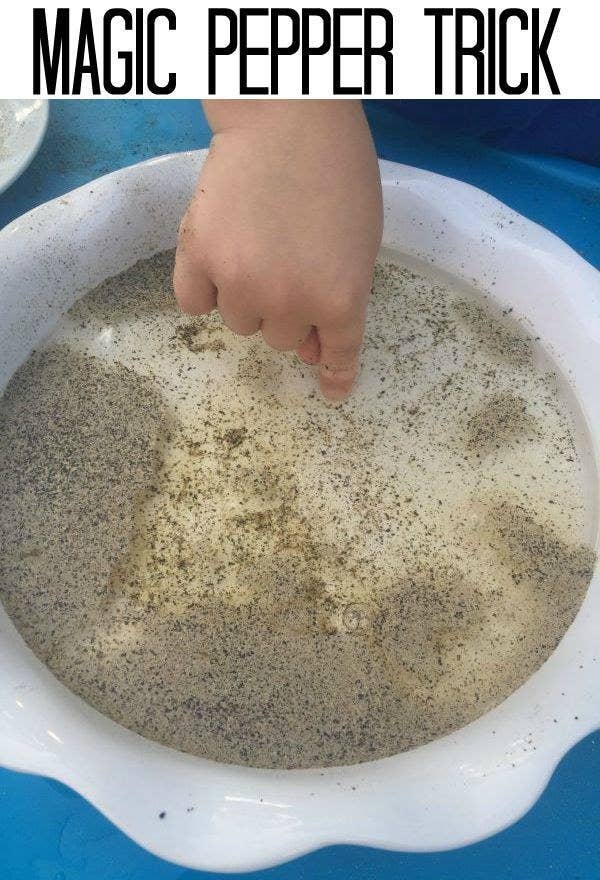 Science Experiment: You'll need a plate, some water, some ground pepper and some washing up liquid in a small bowl. Pour the water onto the plate then shake the pepper until to covers the water. What happens if you dip your finger into the water? Dip your finger into the washing up liquid so you get some on the tip of your finger. What happens if you dip your finger into the peppery water now?
If you've been watching the Drake family on facebook every Wed and Sat as they do faith at home together, through sharing songs, stories, games you might have come across this song which reminds us thateven though we're apart we're still all part of God's family… all different but all loving him and loving each other. Can you think of some actions you could do as you sing ?
We have a great big God who cares and loves each one of us.
Easter Sunday is the day we celebrate when Jesus came back to life. Good Friday was a sad day for all Jesus' friends when he died. They thought that was the end, they weren't going to be able to see their friend Jesus again. But they were in for a big surprise!!
Easter encouragement
You will need the foil from one of your easter eggs for our prayers today. Can you make it into small cross.
At easter we celebrate new life. Jesus died on the cross to take the punishment for all the wrong things we have done, but three days later he rose again and he is still alive today. An egg reresents the joy of new life – the new life of a baby chicken. It reminds us that Jesus is still alive today and offers new life to all who believe in him.
Thank you Jesus for the cross that reminds me that you died for me. Thank you that the tomb was empty and you are alive . Thank you that I can be with you forever. Amen
1 Peter 1:3 tells us: Let us all give thanks to the God and Father of our Lord Jesus Christ! Because of his great mercy he gave us new life by raising Jesus Christ from death.